Virtual Reality Equipment in the ITC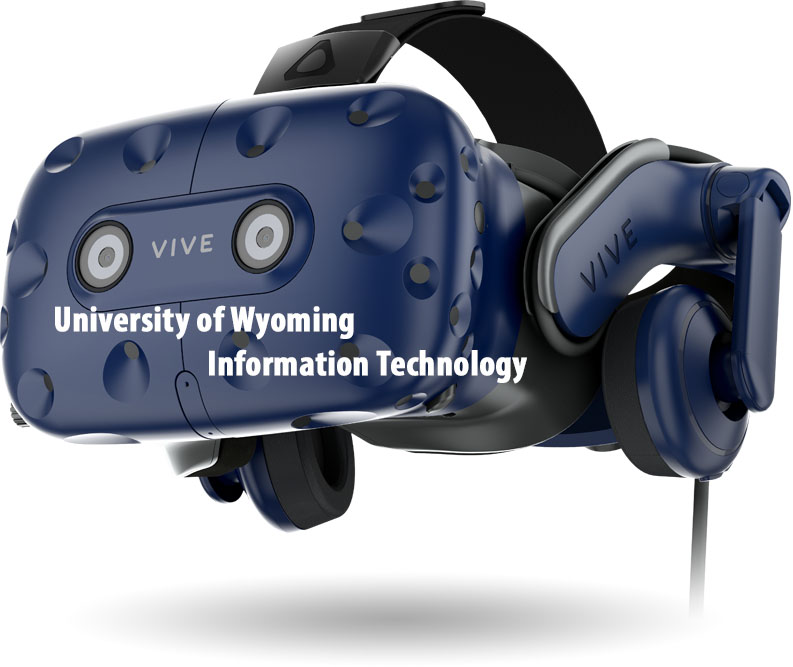 Location:
Information Technology Center ( ITC ) , 1710 E. Sorority Row Opens in new window : Virtual, and Mixed Reality equipment is available for UW students, faculty , and staff to use on a first-come, first-served basis.
Steps to Use the VR Gear:
Check in at the ITC Front Desk,
You must be present to get your turn.
Backpack Computer batteries will last around an hour and half (about 90 minutes). Plan accordingly,
Computer batteries will recharge in about an hour. Hand-set batteries should last about 6 hours.
The HP Windows Mixed Reality Headset uses the same backpack computer, and connections. There is not a separate computer for this unit,
Begin Mixed Reality sessions by starting the Windows 10 Mixed Reality Viewer.
Additional Notes
The computer is an HP Z VR Backpack G1 Workstation,
The VR Headset is a 2018 Vive Pro,
The Mixed Reality Headset is an HP Windows Mixed Reality Headset - Professional Edition
Information for set-up and operation of the equipment in the Information Technology Center atruim area (Rm 104) can be found near the station. Opens in new window