Multimedia for student use

Multimedia Stations and Equipment for Checkout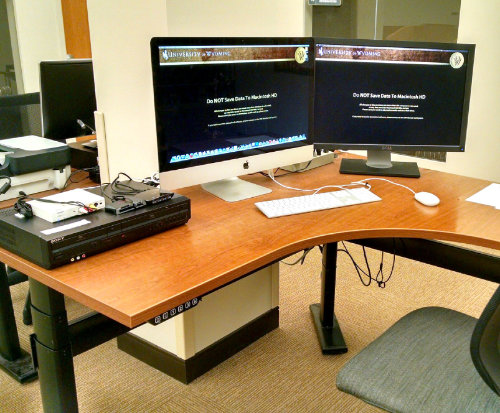 Located in the Information Technology Center (ITC,) 1710 E. Sorority Row, the Central Student Technology Committee has funded digital camcorders, still cameras, and accessories that can be checked out for your recording needs. The items can be checked out from the Service Center in ITC 160, near computer lab.
See all the kits that are available
as well as the checkout policies.
Reserve equipment for checkout:


Opens in new window
In addition to the recording equipment, the Central Student Technology Committee has also funded two high-end multimedia production stations. One of the stations is located in ITC 164, and the other is located in Coe library room 100 lab area downstairs at the rotunda. These stations allow users to edit and manipulate audio, photo, and video files. The stations also allow users to convert VHS videos to a digital format.
Editing stations
Information and a
listing of available applications can be found here
In the ITC, the station is located just off the main lab area in ITC 164.
In Coe Library, the station is located near Coe 118 in the Southeast corner of the Coe 100 lab area downstairs.